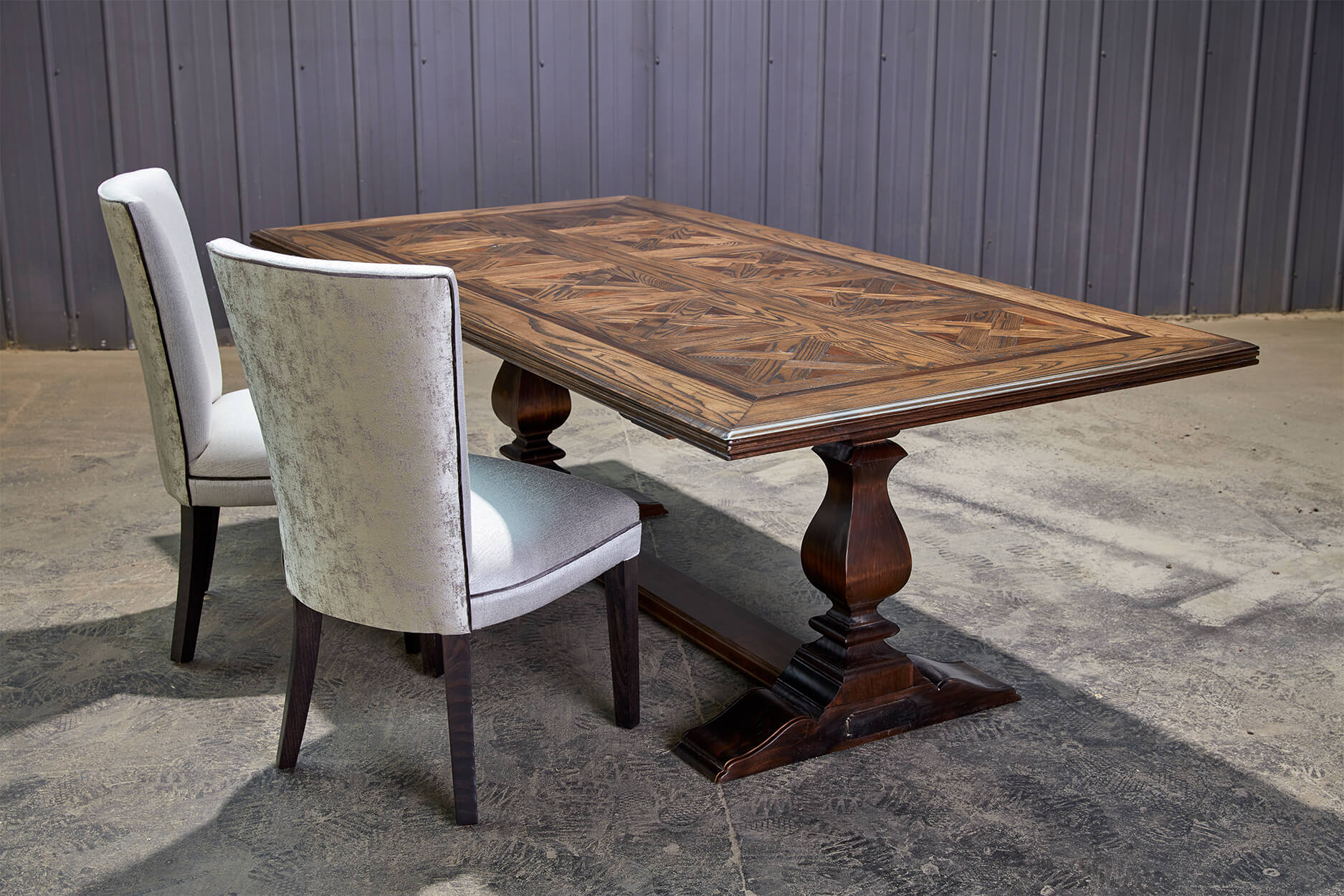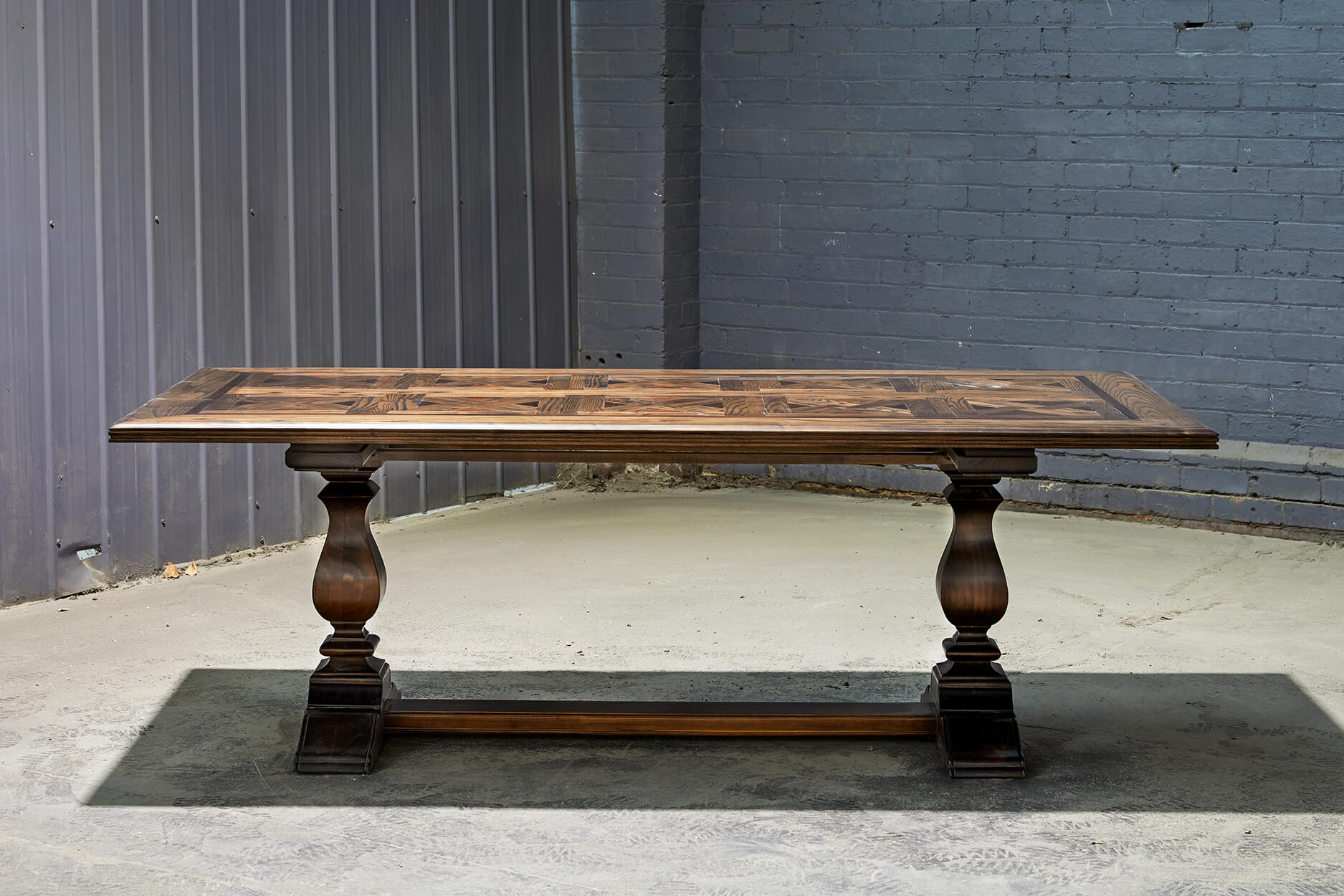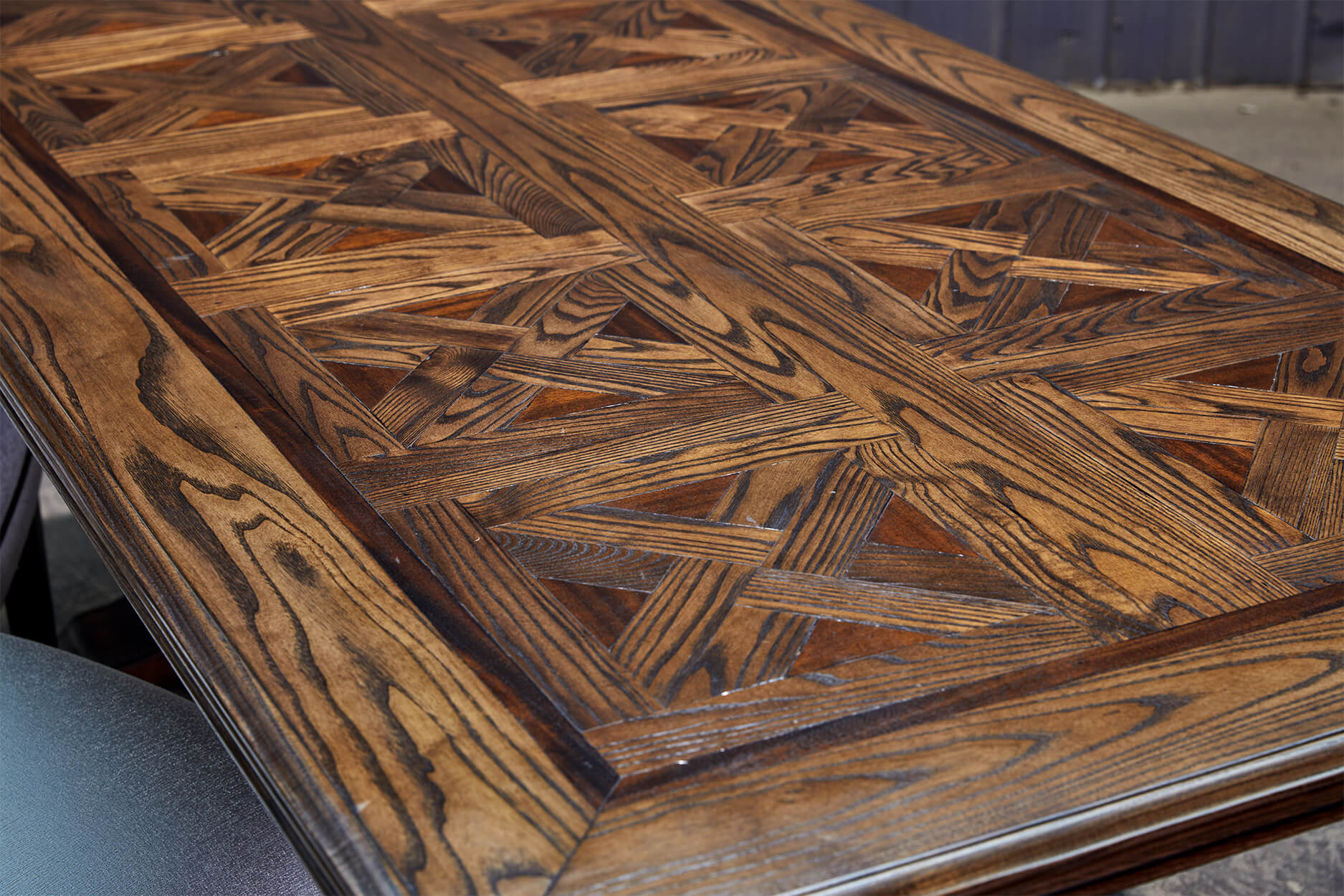 Parquetry Table Available Today
Bespoke parquetry dining table crafted from solid Oak with gorgeous Mahogany inlay. With a single pedestal base and hand-laid parquetry inlays featuring a contrasting border inlay. Constructed from solid Oak timber with beautiful character grain throughout. All our tables are custom designed and made to order, entirely made in Australia to a premium level of quality and finish. Available now for immediate delivery.
Dimensions as shown: 2200mmL x 1100mmW x 760mmH.
Product code: 4164
Each piece of French Tables furniture is exclusively custom-made to meet your unique specifications and preferences including the size, shape, style, colour, materials, parquetry pattern and fabric. Representing uncompromising quality and comfort, our tables, chairs, and sideboards combine enduring style and design with strength and durability, to deliver beautiful and functional pieces at prices you can afford.
Contact us on 1300 133 326 | 0499 458 033 or enquire below to find out how we can customise this product to suit your needs.
Enquiry Form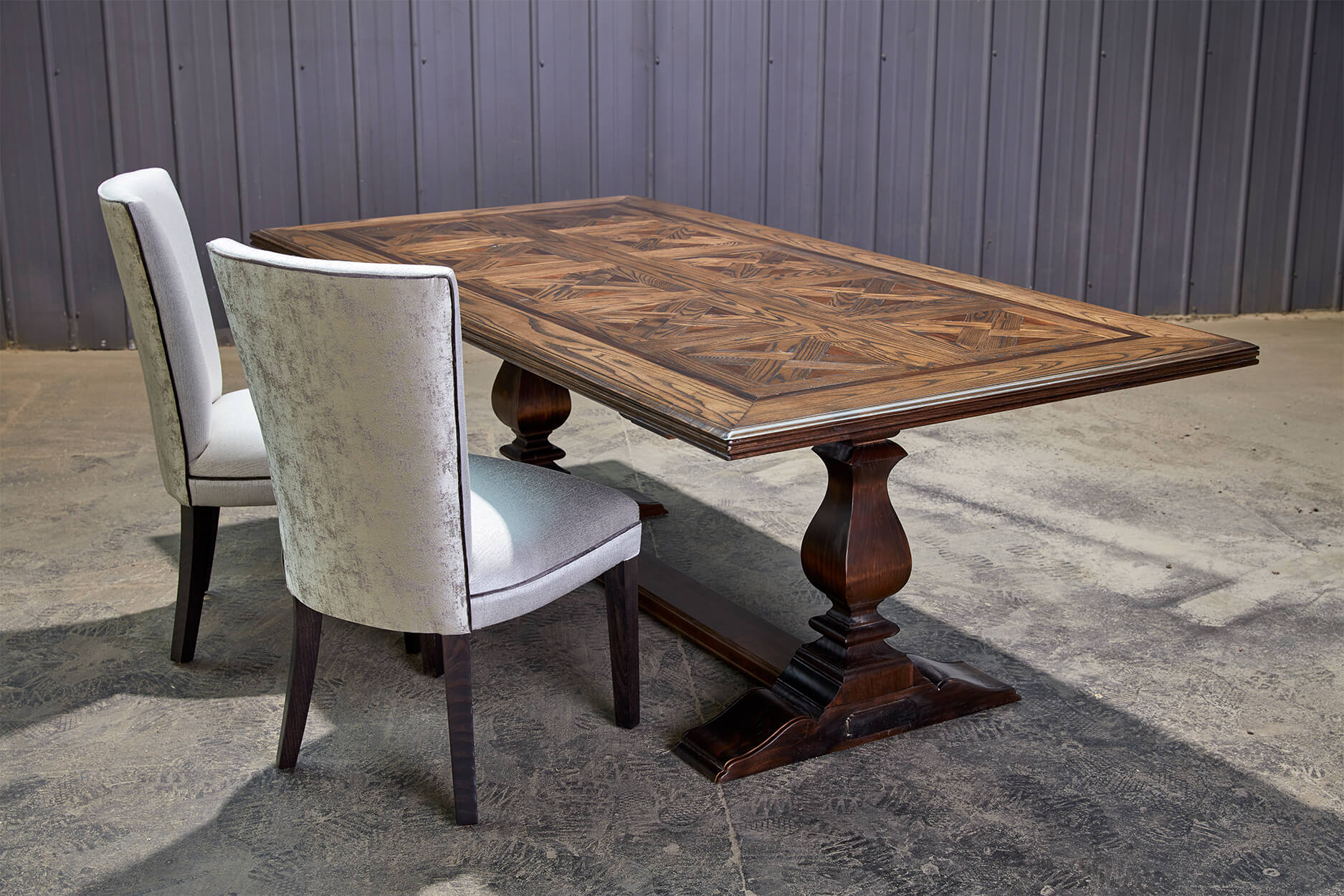 Parquetry Table Available Today
Product code 4164
You may also like
Parquetry Oak Dining Table
Parquetry Dining Table Custom Designed & Made
Custom Made French Style Parquetry Dining Table
French Tables by Mark Alexander Design Artistry is a leading Australian furniture designer, manufacturer and supplier of large French parquetry dining tables, luxury chairs and oak sideboards to Melbourne, Sydney, Brisbane and around the world.
Each hero piece is made from the finest quality European and American Oak, American Cherry, Walnut and Australian native timbers, in any size, shape, style, colour, leg and base design or parquetry pattern, and is available in a range of classic and contemporary styles, including French, Georgian, Art Deco, Modern and Victorian.